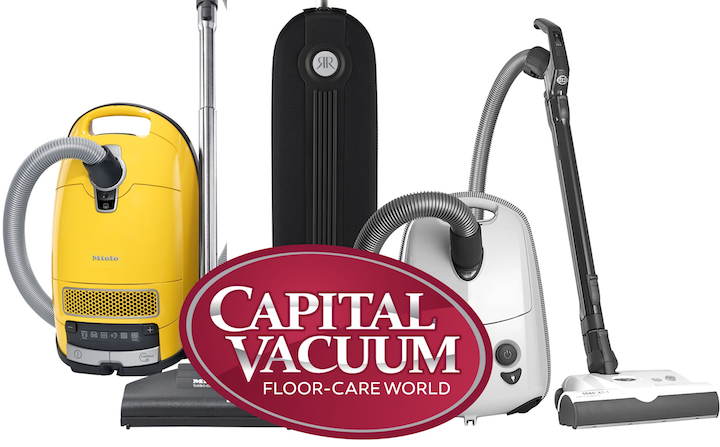 Vacuum Cleaners - Great Selection, Free Local Delivery, In-Store or Curbside Pickup. Fully Assembled and Ready-to-use (or in-carton) - your choice!
Buy your Vacuum Cleaner
 locally from a trusted source: 
Capital Vacuum Floor-Care World's
Clean Home Shop
...where you
get local in-store service
and support. We've been selling and servicing quality Vacuum Cleaners for years. Get your new Vacuum Cleaner fully-assembled, tested and ready-to-use, and
we'll deliver it for free to your home
, or
you can pick-it up in our store
. Or get free in-carton local delivery in Raleigh, Cary or the Triangle. We have every type of vacuum you can imagine, one perfectly suited to your cleaning needs: Upright Vacuums, Canister Vacuums, Stick Broom Vacuums, Cordless Vacuums, Central Vacuums, Hand-held Vacuums and Robotic Vacuums. Over 30 cleaning brands! Call our Raleigh store at 919-878-8530 or our Cary store at 919-467-2834 to talk to one of our Clean Home Experts today. Click or Tap here for Store Locations & Map. Free delivery or in-store pick-up available on almost all of our Vacuum Cleaner models! See below to learn more...