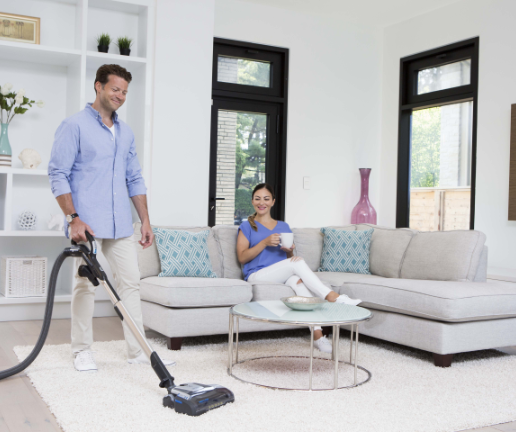 Capital Vacuum's Clean Home Shop - helping you keep a clean & healthy home

Visit Our Stores in Raleigh or Cary!
Capital Vacuum Floor-Care World is essential in helping you keep a Clean and Healthy home!
We have 30 Top Vacuum and Cleaning Brands include Miele, Riccar, Sebo, Beam and many more, plus local vacuum service and supplies too. The best cleaning products include vacuums, central vacuums, air purifiers, steam cleaners, carpet cleaners, cleaning supplies and home fragrances too! Visit our stores for an enormous selection. After 70 years in the vacuum cleaner business, we've learned a thing or two about home cleaning- what works and what doesn't, what's good and what isn't. Ask our Clean Home Experts, we love helping you get the right products to fit your unique home cleaning needs. We invite you to call us...
1666 N Market Dr, Raleigh (919) 878-8530
209 E Chatham St, Cary (919) 467-2834
Click or Tap here for Store Locations & Map