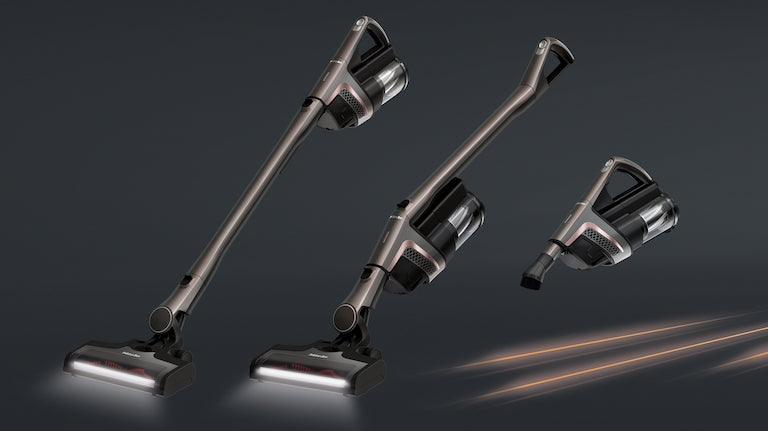 Broom Vacuum Cleaners - Great Selection, Free Local Delivery, In-Store or Curbside Pickup. Fully Assembled and Ready-to-use (or in-carton) - your choice!
Buy your Broom Vacuum
 locally from a trusted source: 
Capital Vacuum Floor-Care World's
Clean Home Shop
...where you
get local in-store service
and support. We've been selling and servicing quality Broom Vacuums for years. Get your new Broom Vacuum fully-assembled, tested and ready-to-use, and
we'll deliver it for free to your home
, or
you can pick-it up in our store
. Or get free in-carton local delivery in Raleigh, Cary or the Triangle. Broom vacuums are perfect for quick clean ups all around your home. Depending on the brand or model, you can use it as a lightweight upright, a broom or hand-held vacuum. You can typically vacuum floors, carpets, rugs, upholstery, stair-steps, even the car! Great for quick, thorough and easy cleaning anywhere in your home. Call our Raleigh store at 919-878-8530 or our Cary store at 919-467-2834 to talk to one of our Clean Home Experts today. Click or Tap here for Store Locations & Map. Free delivery or in-store pick-up available on all Broom Vacuum models! See below to learn more...