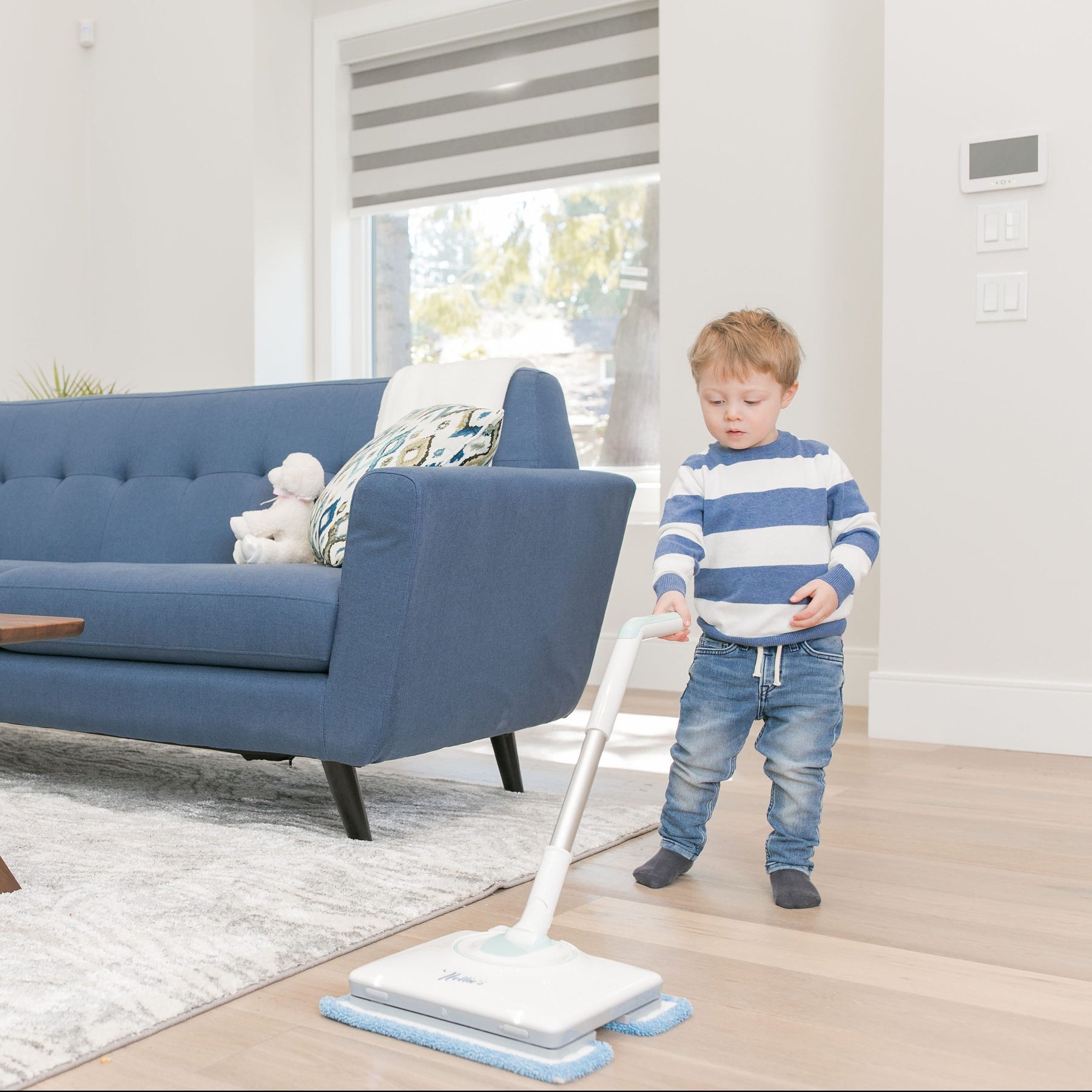 Mopping Floors Just Got a Whole Lot Easier with Nellie's Cordless WOW Floor Mop!
Nellie's WOW Mop makes cleaning your floors - dare we say - Enjoyable. It's so easy - it's almost fun!
Nellie's WOW Mop from Capital Vacuum Floor-Care World in Raleigh and Cary is cordless, lightweight, and rechargeable. The WOW mop is incredibly easy to use - Even grandma or the kids can use it! With high-frequency pads that oscillate 1000x per minute, the mop removes dirt and grime effortlessly.
The swivel-joint on the base of the WOW mop allows the handle to rotate in all angles - so you can clean around and under furniture with ease.
Plus, Nellie's WOW mop has two LED lights that illuminate dirt and stains, so the mop can quickly clean them up.
Just fill the machine's reservior with Nellie's cleaner, turn the machine on with the convenient on-handle switch, dispense the cleaner with a touch of a button and watch the dirt disappear.
It's so much easier than traditional mopping - no more back-stressing scrubbing of your floors.
The WOW mop comes with a pair of Nellie's WOW wet floor cleaning pads, which are eco-friendly, reusable and machine washable.
Visit capitalvac.sale/nellie to learn, buy or visit our stores to try it for yourself.
Capital Vacuum Floor-Care World is essential in helping you keep a Clean and Healthy home!
We invite you to call or visit us...
1666 N Market Dr, Raleigh (919) 878-8530
209 E Chatham St, Cary (919) 467-2834
Click or Tap here for Store Locations & Map